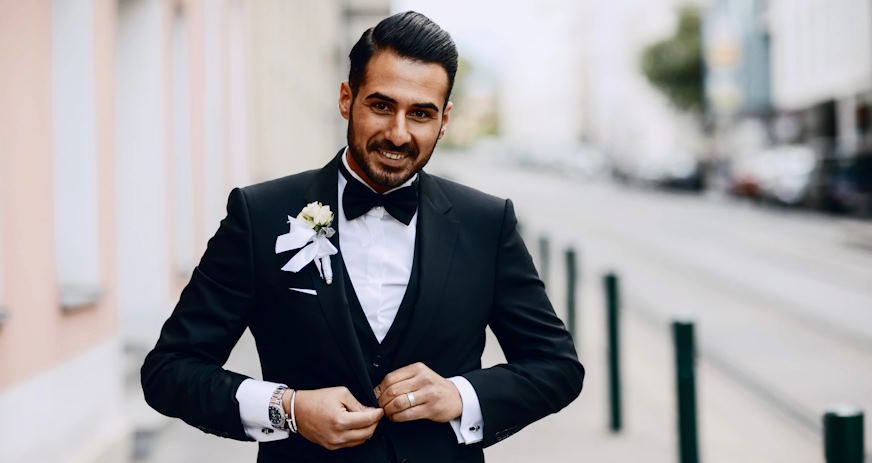 Groom's Guide to Wedding Day Grooming and Skincare
When it comes to weddings, much attention is often given to the bride's preparations and her radiant appearance. However, grooms too have an important role in the celebration, and their grooming and skincare routine shouldn't be overlooked. Just as brides invest time and effort into looking their best, grooms can benefit greatly from a well-rounded grooming and skincare regimen. This guide aims to break stereotypes, emphasizing the significance of grooming for grooms and offering practical advice to help them shine on their big day.
Skincare Routine for Grooms
Every groom deserves to look and feel his best on his wedding day, and a well-structured skincare routine can make all the difference. Here's a guide to crafting an effective skincare regimen that will leave you with a radiant and confident glow.
Daily Skincare Regimen: Cleansing, Toning, Moisturizing
Starting with a solid daily routine is crucial. Cleanse your face with a gentle cleanser to remove dirt and excess oils. Follow up with a toner to balance the skin's pH levels and tighten pores. Finish off with a moisturizer to keep your skin hydrated throughout the day.
Addressing Common Skin Issues: Acne, Redness, Dryness
Combatting skin concerns is essential for a flawless complexion. If you're dealing with acne, incorporate a targeted treatment with ingredients like salicylic acid. To tackle redness, opt for products containing soothing elements like chamomile or aloe vera. For dryness, use a hydrating serum followed by a rich moisturizer.
Special Treatments: Exfoliation, Masks, Serums
Incorporating special treatments can elevate your routine. Exfoliate 2-3 times a week to remove dead skin cells and promote cell turnover. Face masks, such as clay masks for deep cleansing or sheet masks for hydration, can be used weekly. Introducing a serum with antioxidants or hyaluronic acid can boost your skin's health.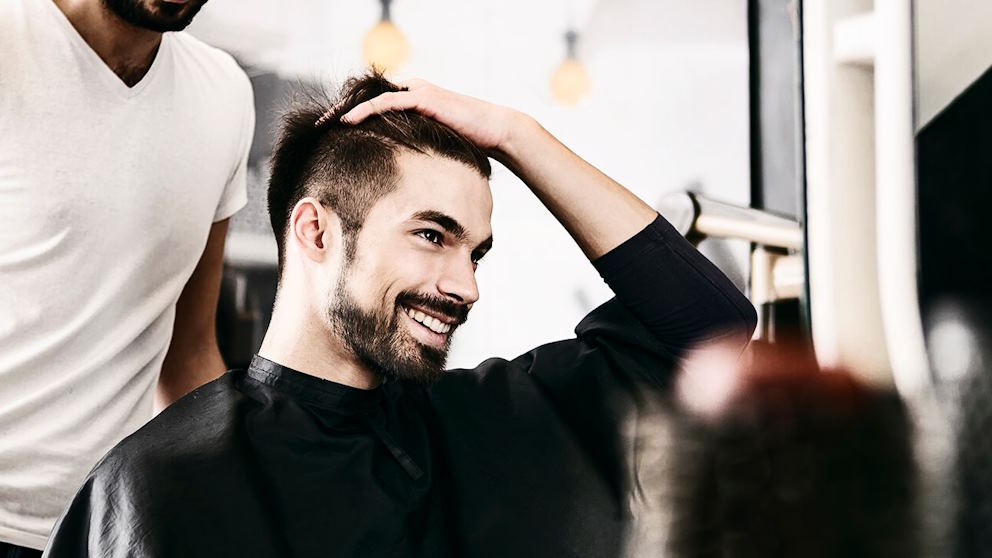 Grooming for Hair and Beard
Your wedding day is the perfect occasion to showcase your signature style, and that includes your hair and beard. With a little grooming finesse, you can rock a look that's polished and effortlessly suave.
Finding the Perfect Haircut and Style
Selecting the right haircut and style is pivotal. Consult with a skilled barber who understands your hair type and face shape. Whether you prefer a classic taper or a modern undercut, choose a style that resonates with your personality and complements your wedding attire.
Beard Grooming and Maintenance
For grooms sporting facial hair, a well-groomed beard can be a standout feature. Regularly trim and shape your beard to maintain a neat appearance. Invest in quality beard grooming products like beard oil and balm to keep it soft and conditioned. Remember, a well-kept beard can elevate your overall look.
Dealing with Hair and Scalp Concerns: Dandruff, Oiliness, Styling Products
Combatting hair and scalp issues ensures a clean and healthy look. If dandruff is a concern, opt for an anti-dandruff shampoo. For oily hair, use a gentle shampoo that doesn't strip natural oils, and consider a dry shampoo for touch-ups. Choose hairstyling products that suit your hair type and desired look, whether it's a natural hold or a sleek finish.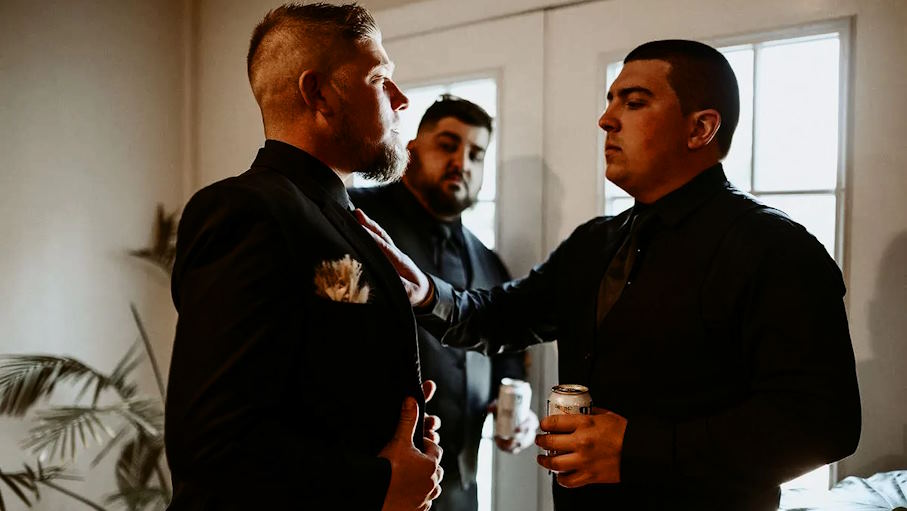 Body Grooming and Hygiene
Completing your wedding day look involves more than just the attire – impeccable grooming and hygiene contribute to an overall polished appearance. From nails to fragrance, here's how to master the art of body grooming.
Nail Care and Hand Hygiene
Well-groomed hands and nails are subtle indicators of attention to detail. Trim and file your nails to a neat length. Moisturize your hands regularly to keep them soft. On your wedding day, make sure your nails are clean and tidy for that confident handshake.
Body Hair Grooming: Trimming and Shaving
For a clean and sophisticated look, tackle body hair grooming. Trim or shave areas like the chest, back, and shoulders if you prefer a groomed appearance. If you decide to shave, use a sharp razor and soothing post-shave products to prevent irritation.
Scent Matters: Choosing the Right Cologne
The right scent can leave a lasting impression. Select a cologne that complements your personal style and the tone of your wedding. Opt for a fragrance that's not overpowering, and apply it subtly to pulse points for a refined and inviting aroma.