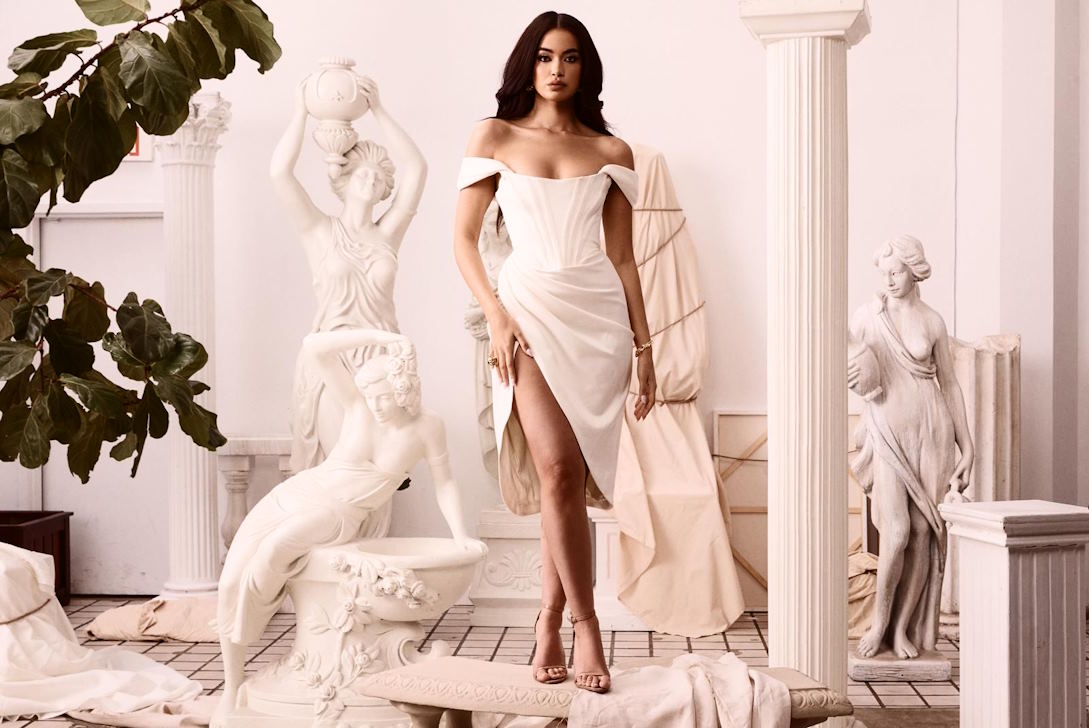 Grecian Goddess Vibes: Tying Knots and Braids for an Ethereal Look
The ethereal charm of flowing fabrics, delicate adornments, and intricately woven hairstyles has captivated hearts for centuries. Drawing inspiration from the rich tapestry of ancient Greek culture, we delve into the symbolism, techniques, and modern adaptations that breathe new life into these classic styles. Join us as we explore the seamless fusion of history and modernity, and learn how to effortlessly embody the timeless elegance of Grecian goddesses through the art of hairstyling.
Knot Hairstyles: Tying Elegance in Every Strand
Intricate Top Knot Tutorial for an Ethereal Crown
Step into the realm of Grecian enchantment with the ethereal elegance of the intricate top knot. This timeless hairstyle effortlessly channels the grace of ancient goddesses, adding a touch of regality to your look. To achieve this captivating style, follow our step-by-step guide. Begin by gathering your hair into a high ponytail and securing it with a hair tie. Next, divide the ponytail into smaller sections and twist each section before wrapping it around the base of the ponytail. Secure the twists with bobby pins, forming a voluminous and textured top knot. Elevate the Grecian goddess vibe by adorning the top knot with delicate hairpins or golden accessories, adding a touch of divine charm to your ensemble.
The Charm of the Low Knot: Effortless yet Enchanting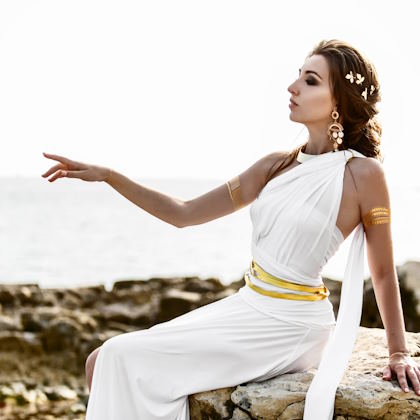 For an enchanting look that exudes effortless beauty, embrace the allure of the low knot. This style captures the essence of casual elegance, making it perfect for both everyday wear and special occasions. Create a loose low knot by first gathering your hair at the nape of your neck. As you tie the knot, leave a few strands loose for a romantic touch. Allow tendrils of hair to frame your face delicately, lending a touch of softness to the overall look. With variations suited for different hair lengths, the low knot is a versatile choice that complements any ensemble.
Half-Up, Half-Down Knot-Braided Combo
Blend the enchantment of knots and the allure of braids for a uniquely captivating hairstyle. The half-up, half-down knot-braided combo strikes a balance between classic charm and contemporary flair. Begin by sectioning off the top half of your hair, securing it into a half-up ponytail. Twist the ponytail into a knot and secure it with pins. To infuse a touch of Grecian mystique, weave a delicate braid through the loose half of your hair, intertwining modern and ancient elements. This versatile style transitions seamlessly from casual outings to formal gatherings, ensuring you radiate goddess-like allure wherever you go.
Braided Elegance: Weaving Stories with Every Strand
Classic Greek Braid: The Art of Simplicity
Embark on a journey into the artistry of hair weaving with the timeless beauty of the classic Greek braid. This simple yet stunning hairstyle captures the essence of Grecian elegance. Begin by dividing your hair into three equal sections and intertwine them, letting each strand symbolize an element of the past, present, and future. This traditional three-strand braid evokes the spirit of ancient times while seamlessly fitting into modern aesthetics. Elevate this classic look by weaving delicate ribbons or adorning the braid with gentle flowers, adding a touch of contemporary flair to its time-honored charm.
Goddess-Inspired Fishtail Braid
Unveil your inner goddess with the ethereal allure of the goddess-inspired fishtail braid. This captivating style evokes the cascading flow of water and the timeless enchantment of Greek myths. Begin by dividing your hair into two sections. Take a thin strand from the outer edge of one section and cross it over, incorporating it into the opposite section. Repeat this process, alternating sides as you go. The result is a loose and mesmerizing braid that conjures visions of nymphs and deities. For added allure, tease and tug at the strands to create texture and volume, enhancing the braid's ethereal feel.
Crown of Braids: A Halo of Divine Beauty
Transform into a divine muse with the crown of braids, a regal hairstyle that exudes enchantment and majesty. Begin by parting your hair down the middle and creating two loose braids on each side. Cross the braids over your head like a halo and secure them in place with bobby pins, forming a crown fit for a goddess. Infuse your personal touch by varying the thickness of the braids, adding an intricate layer to your crown of elegance. This style not only embodies the grace of ancient Grecian goddesses but also offers a touch of mystique to your modern aesthetic.
Accessories: Elevating the Grecian Goddess Aesthetic
Embellishments Fit for a Goddess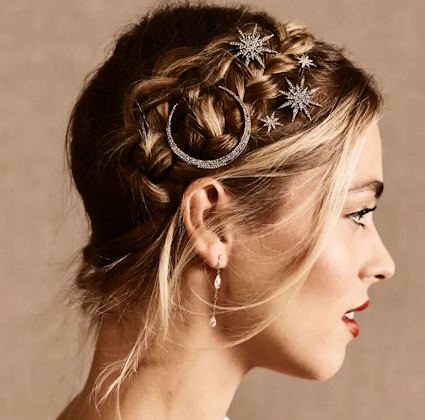 As you embark on your journey to embody the allure of Grecian goddesses, the right accessories can transform your hairstyle from exquisite to truly enchanting. Hairpins, clips, and bands play a pivotal role in accentuating the divine elegance of your look. Opt for intricately designed hairpins with delicate patterns that mirror ancient Greek motifs, infusing a sense of historical authenticity. Incorporating elements of gold and natural materials like wood or leaves adds a touch of timeless grace. These embellishments not only secure your hairstyle but also carry the essence of ancient charm, allowing you to feel like a true goddess.
Veils and Headpieces: Channeling Ancient Allure
For a touch of mystery and intrigue that resonates with Grecian goddesses of old, consider veils and headpieces as your choice of adornment. Veils, a symbol of femininity and allure, have transcended time and culture, embodying elegance and grace. Draped delicately over your hairstyle, a veil adds an air of mystique reminiscent of ancient times. To elevate your look to regal heights, opt for laurel wreaths and diadems. These majestic headpieces were once worn by victorious warriors and esteemed individuals, exuding an air of power and prestige. With these accessories, you can channel the revered essence of ancient Greece while creating an ethereal presence uniquely your own.